Liven Up Your Next Event With Barbecue Catering From Boogie Barbecue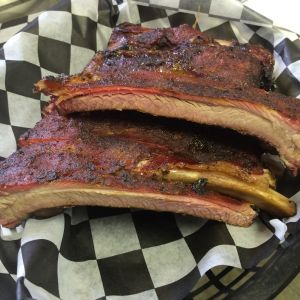 Starting out as a pig roaster, Boogie Barbecue knows a thing or two about barbecue catering. We toiled for years, striving to develop our recipes, testing a range of methods, and working with a collection of backyard roasters to perfect the art of pig roasting. Journeying to North Carolina, we talked with southern pit masters, learning their unique secrets and exploring the vast number of approaches to roasting, smoking, and barbecuing. In the end, we feel the results speak for themselves: delicious, tender meats that have been infused with a rich, smoky flavor that can only be achieved by cooking slowly and patiently. In today's post, we're going to look at a handful of flavorsome catering options that will help take any event to the next level.
Barbecue meats
From pulled pork and chicken to rib tips and smoked sausage, Boogie Barbecue uses only the best quality meats. Smoked over Michigan cherry and maple woods, we're confident that we have options for even the most picky of eaters. For the kids, we've got a classic: grilled hot dogs. For vegetarians, a tasty substitute: veggie burgers. For everyone in between: an entire menu of delicious, smoked meats.
Barbecue sides
No meal is complete without sides and with our barbecue catering, you've got options. Whether you're looking for coleslaw, garlic mashed potatoes, salads, corn bread, baked beans, mac and cheese, or any number of classic southern sides: we've got'em!
At Boogie Barbecue, if we know one thing, it's that grilling, hearty foods, and barbecue are a great way to liven up events. From fundraisers and family gatherings to graduation parties and work retreats, we're certain that our barbecue catering can help you add a little something extra – something memorable – to your event. To learn more about our catering, we encourage you to send us an email or give us a call!