Liven Up Your Events with Barbecue Catering from Boogie Barbecue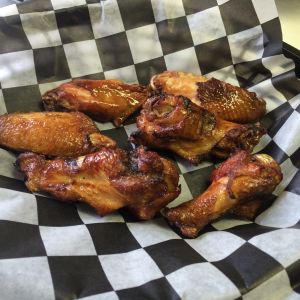 If you've got a big event coming up, you've undoubtedly made a list… or a few lists! Who in the area offers catering for the number of guests you're expecting? Who on that list offers food that all of your guests will enjoy? When you're plagued by these concerns, we've got one answer for you: Boogie Barbecue catering! With a massive selection of America's favorite foods – from mac and cheese to pulled pork, and from baby back ribs to beef brisket – Boogie Barbecue is the area's best choice when it comes to making your event memorable and, more importantly, hands-free. In today's post, we're going to look at a few of the events that we can help you with.
Graduation parties
If you've got a recent grad in your household, they're probably itching to get their party put together. Boogie Barbecue catering can help you make it a day to remember! Whether they want a package deal, on-site grilling, or vegetarian options, we can cater the freshest, most delicious graduation party food.
Wedding rehearsal dinners
Planning a wedding can be stressful. With the decorations, invitations, space planning, and more, setting up food for the rehearsal dinner is just one more stress on a pile of stresses. Let Boogie BBQ throw you a lifeline! We can cater a wide range of barbecue and home style classics that are sure to wow your guests.
When planning for big, life-changing events, it can be overwhelming trying to tackle everything. At Boogie BBQ, we pride ourselves on managing all of the little details so you can focus on what matters: enjoying your event! If you've got a major happening on the horizon, we encourage you to reach out to us, browse our menu, and let us help you by providing the best barbecue catering in town!