How Boogie's Barbecue Catering Can Spice Up Your Wedding Rehearsal Dinner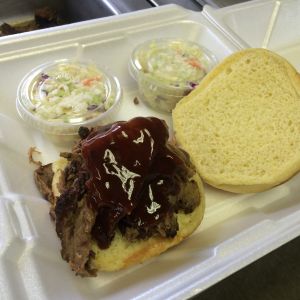 Are you planning for your big day? Do you have a wedding rehearsal dinner in the works? Are you concerned with how you're going to appease the appetites of your guests? If so, Boogie Barbecue & Catering is equipped to help! With a catering menu that is constantly growing, we offer a wide range of dishes that are certain to appeal to every guest: young, old, and everywhere in between. In today's post, we're going to look at a handful of ways that we can help you spice up your wedding rehearsal dinner.
Package deals
Want an easy solution? Our package deals are designed to make meal selection easy. With three packages to choose from, each package offers multiple choices of sides and meats. All you have to do is define what dishes you want every guest to enjoy, then let us handle the rest!
On-site grilling
Want dinner and a show? Boogie Barbecue's on-site grilling is the way to go! Offering any combination of hamburgers, sausage, chicken, hot dogs, and brats, we can provide your guests with a delicious – and entertaining – meal.
Buffet meals
If you'd rather offer your guests a self-serve solution, our buffet meals are what you've been looking for. Whether you want to offer beef brisket, pork spare ribs, boneless rib tips, pulled pork, or any of a number of other meat options, we can work with you to create an impressive – and satisfying – buffet dinner for your guests.
At Boogie Barbecue, we've worked hard to perfect the arts of grilling, roasting, and smoking. From Southern classics to Midwestern specialties, we offer it all. If you've been planning a wedding rehearsal dinner and are looking for a way to add a little kick to the event, we encourage you to reach out to us to book your catering today!