Why Not Barbeque Your Fall Fundraising?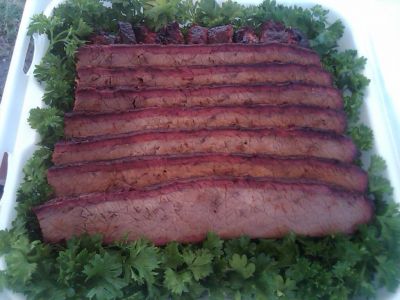 Ever heard how barbeque makes everything better? That's true with fundraising too. Often, back to school means back to fundraising, why not try something new this year with a Barbeque Meal Sale Program? You make the sales, and we deliver awesome barbeque to your location. You decide if you want to organize a pick-up event or a community building event where you can sit down and eat in your event room. With our meats smoked with cherry and maple wood, and our sides made from scratch, our barbeque practically sells itself for you.
Sell something that makes the school night easier? Yes please! School nights can be a bit crazy. Parents are running kids around to practices and games, while juggling homework and open houses. With a Barbeque Meal Sale Fundraiser, you're selling something that makes it all that much easier. Families get a hot homemade meal to fuel the fun – that they didn't have to cook - and your nonprofit gets some extra cash.
Bring your team together with barbeque. Fundraising for the football team? Or the band? Schools are full of great opportunities for kids, and your kids team could probably use some funds – our barbeque meal fundraiser can bring in some extra cash, and if you have an event space where your gang can sit down to share a meal together, you get the bonus of some quality time together. It's a great way to raise some money and form the ultimate carpool.
Ready to barbeque your fundraiser? Call us at (616) 299-2435 for pricing and meal options, and we'll help you put together a tasty fundraiser. You won't have to push overpriced wrapping paper. In fact, once your supporters have finished licking their fingers, all they'll have to store is fun memories and maybe leftovers.