Plan for Success Now: Celebrate Your Graduation Party with Barbecue Catering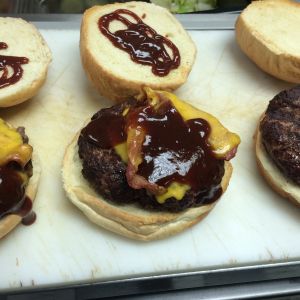 With the school year drawing to a close, it's time to start thinking about your graduation party. A time-honored tradition, graduation parties are among the largest social affairs celebrated by high schoolers and, in many cases, their parents. Driving around town, it's not uncommon to see a multitude of balloons and signs adorning mailboxes, swaying in the wind, and announcing the event. But, in this milieu, how can you differentiate your party? How can you really add some "wow factor" to your child's party? Well, Boogie Barbecue's ability to cater is one assuredly effective way to put your graduation party on the map! In today's post, we're going to look at how we can help you – and your child – celebrate this important achievement.
On-site grilling
Want to make a real impression? Boogie Barbecue can roll up, set up, and start grilling right in the middle of your party. A surefire way to get people's mouths watering and tongues flapping, our on-site grilling offers hamburgers, brats, sausage, chicken, and hot dogs.
Brisket and ribs
True classics, brisket and ribs are the best way to spice up your graduation party with barbecue catering. Premium meats that are fall-off-the-bone tender, our ribs are slathered in our famous barbecue sauce and our brisket – seasoned and charred – offers a rich, smoky flavor that can't be beat.
Your favorite sides
Whether you're a vegetable lover or a starch lover, Boogie Barbecue can deliver the sides. From macaroni and cheese and baked potatoes to spring green salads and coleslaw, our selection of sides is designed to perfectly complement our incredible barbecue.
At Boogie Barbecue, we are committed to smoking, grilling, and barbecuing the world's greatest selection of foods. Our catering menu aims to amp up the flavor – and ambiance – of your events. If you're planning a graduation party, we encourage you to pick up the phone and give us a call!